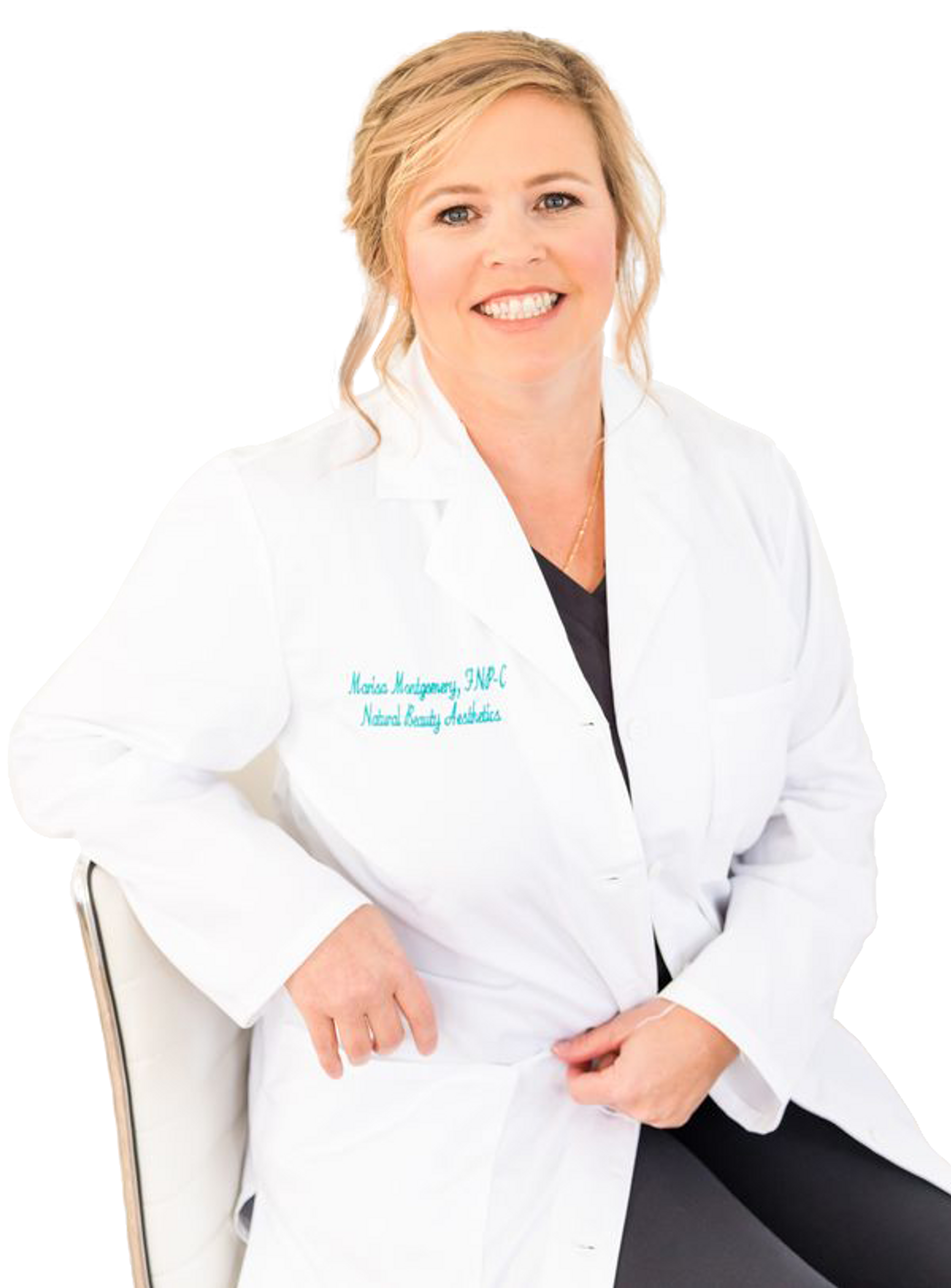 Welcome to Natural Beauty
Natural Beauty is your place for rejuvenation and youthful solutions! Founder, Marisa Montgomery, Nurse Practitioner is passionate about providing the most innovative and advance aesthetics treatments to members of the community.
Marisa's extensive medical training, attention to detail, and love for rejuvenating treatments led her to open Natural Beauty Aesthetics.
She invites you to reserve a consultation and let a team of experts customize the ideal treatment program for you to help you look your very best!
I absolutely loved my experience with Marisa. She was very knowledgeable and helpful while working with me. She has a soft touch and was very sensitive to my needs. I highly recommend Marisa to everyone. She is the best!
Highly recommended Marisa!! I love that she takes the time to listen to my needs and the results I want and talks through suggested treatment. She appreciates that natural beauty can be different for each individual. I fully trust her personalized professional opinion and that is huge for me! Go see Marisa! You won't regret it!!
I've started Sculptra it's a 3 part series offered at Natural Beauty Aesthetics. Marisa did a wonderful job explaining what the process would include. The first session didn't take very long. It was only mildly uncomfortable during the session. I did have a small amount of bruising at the injection site that was easily covered by foundation. I'm pleased with the outcome so far. I would highly recommend the Sculptra at Natural Beauty Aesthetics!
Had the BEST experience (my first time ever getting botox and filler) with Marisa. She was professional and informative throughout the procedure. She made me feel at ease and answered all of my questions. It was completely painless! I love my results and the compliments I have received. Highly recommend!!
Marisa has such a soft touch. My results have been amazing and it was pain free recommend using Natural beauty! Such an improvement on how I feel about myself such a boost in my self esteem. Ladies we take care of so many people. Ladies it's time for self care. This is the best therapy. You will not be disappointed.
Everything you need to feel healthy and beautiful